Map Unavailable
Date/Time
Date(s) - 09/19/2021
11:00 am - 3:00 pm
Location
Lummus Park
Categories
Join the British Consulate General in Miami's parade contingent for the 13th installation of Miami Beach Pride as we celebrate the LGBTQ community in Miami-Dade County in keeping with the values of the British Government

that

LOVE IS GREAT

!
Event details will be provided after registration
** A Love is GREAT Britain t shirt will be provided to members & guests to wear who participate in this UK contingent!

Consul General Nicolette Brent leading the British Consulate General in Miami's contingent in the 2019 installation of Miami Beach pride!
Photo courtesy of the British Consulate General in Miami media department.
ABOUT

MIAMI BEACH PRIDE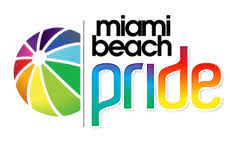 In its 13th year, Miami Beach Pride brings together members of the LGBTQ community, their friends, allies, and supporters in celebration of the unique spirit and culture of the LGBTQ+ community.
It is their mission to envision, plan and execute a roster of events and activities that are as diverse as the community itself, including activations centering on entertainment, events, arts, culture and 
civic and social engagement.
​
Miami Beach Gay Pride, Inc /Miami Beach Pride Festival & Parade 2021 is supported by the Miami Foundation, the Miami-Dade County Department
of Cultural Affairs, the Cultural Affairs Council,
the Miami-Dade County Mayor and Board of County Commissioners, the Miami Beach Visitor and Convention Authority and the City of Miami Beach.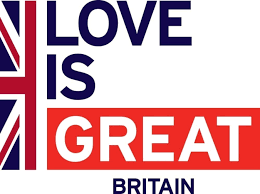 Since 2016 the British government has promoted the

Love is GREAT

campaign designed to host or participate in 29 equality awareness events to include Prides, film festivals, sport and LGBTQ+ tourism.
VisitBritain

– 'Love is GREAT' campaign
VisitBritain, the UK's national tourism agency, launched the Love is GREAT campaign in 2014 to welcome marriage equality in England, Wales and Scotland.
The campaign highlights Britain as an all-embracing vacation choice for LGBTQ+ visitors, offering unique experiences – from city breaks to countryside escapes – which are easily accessible and open to all.The official campaign site lists an array of choices for the LGBTQ+ traveler, including arts and cultural festivals, pride events, some of Britain's best gay and lesbian nightlife, plus a vast spectrum of LGBTQ+-owned and welcoming accommodation throughout England, Wales, Scotland and Northern Ireland. Also featured on the site are LGBTQ+ city guides to London, Newcastle, Edinburgh, Bristol, Glasgow, Cardiff, Manchester, Birmingham, and Brighton.
As a leader in LGBTQ+ equality and rights, the UK has proudly celebrated Pride season in America since 2013 and have joined with representatives from the Foreign & Commonwealth Office, the UK's Department for International Trade (DIT) and VisitBritain to organise the UK's widest array of business and public engagement events to date. In 2019 the British government hosted the UK's first-ever LGBTQ Founders' Trade Mission, bringing 9 UK-headquartered companies to New York for a bespoke program aimed at accelerating business growth in the US for LGBTQ business founders! The companies that participated in the mission included: Agent Marketing, Audeliss, Brand Advance, Fusebox Games, GAY TIMES, PingPong Digital, PinkNews, Safehinge and WERKIN!
Britain

and LGBTQ+ rights
The UK has had civil partnerships for more than a decade, and equal marriage became legal in 2014 in England, Wales and Scotland.
In 2002, LGBTQ couples were granted equal rights to adopt. Since 2005, transgender individuals can confirm their legal gender in the UK, granting them a new birth certificate and affording them full legal recognition.
The UK is renowned as one of the most progressive in Europe for LGBTQ rights by ILGA-Europe, which is a testament to the achievements that have been made. In more recent developments the British government is taking legislative steps to ban conversion therapy. and has announced a global LGBTQ conference that will commence in London, UK in June 2022.
One of the core objectives of the Foreign & Commonwealth Office's Magna Carta Fund for Human Rights and Democracy is increased respect for equality and non-discrimination for all members of society.
Bookings
Bookings are closed for this event.