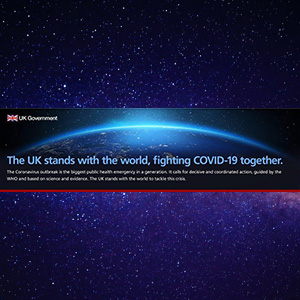 The FCO advises British nationals against all non-essential travel worldwide. This applies for an indefinite period due to unprecedented international border closures and other restrictions.
Read the latest guidance: https://gov.uk/guidance/travel-advice-novel-coronavirus
If you're a British national currently traveling in the USA, please make sure you read the following guidance on returning to the UK: https://gov.uk/foreign-travel-advice/usa/return-to-the-uk
Due to growing flight restrictions, only the following US airports are currently operating transatlantic flights:
The new restrictions also limit the number of airports to which flights from the UK (and Ireland) can operate. The 12 airports are:
JFK (New York)
EWR (Newark)
IAD (Washington DC)
BOS (Boston)
ORD (Chicago)
DTW (Detroit)*
MIA (Miami)
ATL (Atlanta)*
DFW (Dallas)
LAX (Los Angeles)
SEA (Seattle)*
HML (Honolulu)
While there may be NO direct flights from DTW (Detroit), (ATL) Atlanta, SEA (Seattle) or SFO (San Francisco) to the UK at this time, there are flights with connections to the UK.
In Florida the only approved airport currently operating direct commercial flights to the United Kingdom is
Miami International Airport (MIA). American Airlines still offers daily direct flights from MIA to Heathrow Airport (LHR), London.
Check for MIA-LHR flights: http://webvids.miami-airport.com/webfids/
British nationals are still able to transit the US on an ESTA visa waiver, but need to provide proof they have not been in the UK, Ireland, Schengen zone, Iran or China within the previous 14 days. For more info, please consult the US Customs and Border Protection site: https://esta.cbp.dhs.gov
To keep up-to-date with the latest information and travel advice, follow on Twitter @FCOtravel, @UKinUSA for USA travel, and @UKinFlorida for Florida travel.
You can also subscribe to get email alerts: https://www.gov.uk/foreign-travel-advice/usa