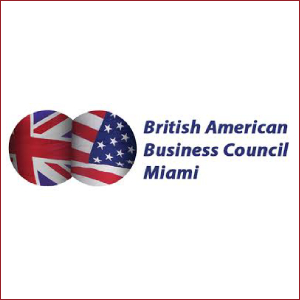 Dear Members and Friends of the British American Business Council Miami,
While our planned in-person events for the Spring have been impacted, as we are adhering to social distancing policies and precautions, we continue the charge of being a trusted business resource to our members and the South Florida community.  We will continue to provide business information and tools for our members and we are presently exploring virtual networking opportunities to provide to our members during the duration of the COVID-19 situation.  We are also working on a robust calendar of future events.  We leave you with this current list of resources, but please know that the Board of Directors and staff of the BABC Miami are here to assist you during this challenging time and beyond.
The British American Business Council Miami (BABC Miami) is committed to our role as the South Florida chapter of the British-American Business Network that includes 22 chapters and over 2,000 member companies based in major business centers throughout North America and the United Kingdom. The health and safety of our members and friends during the present COVID-19 situation is of paramount importance for the BABC Miami. We encourage our members and the community at large to take the necessary precautions and steps shared by the Florida Department of Health.
Business Resources
Please be well,
The British American Business Council Miami
Board of Directors